blog
Why Goat Milk is the Best Alternative for Mums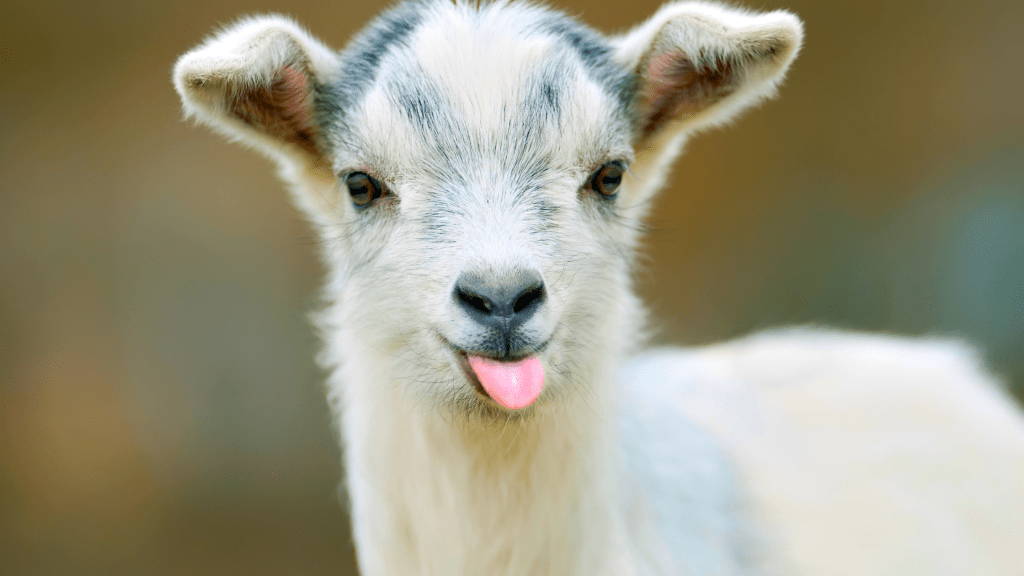 Yes, breast is best for babies, but… not everyone can breastfeed successfully. So, what is the best milk alternative?
Goat's milk is an excellent alternative to breast milk, if the mother is unable to breastfeed, or chooses not to. There are five key reasons why Goat Milk is a great alternative:
1. Goat Milk it is naturally high in A2 protein: This makes it easier to digest and less likely to lead to painful symptoms of poor digestion, such as stomach cramps, diarrhoea, trapped wind and bloating.
2. It is a natural source of prebiotics: Goat's milk is higher in prebiotic oligosaccharides, which are naturally-occurring carbohydrates that feed 'good' gut bacteria, resulting in a healthy gut microbiome. This high concentration of oligosaccharides means that goat's milk is the closest in composition to human breast milk.
3. It requires less processing: Cow's milk is harder for tiny tummies to digest and therefore it is highly processed. Goat's milk, on the other hand, is much more like human breast milk, which means less processing is required.
4. It has lower levels of lactose: Lactose is the sugar found in milk which is digested by the enzyme lactase. If a person is deficient in lactase, they will struggle to digest lactose, resulting in signs of lactose intolerance, such as trapped wind, constipation and diarrhoea. Goat's milk contains lower levels of lactose than cow's milk.
5. It is rich in nutrients: Goat's milk provides vitamins A and B, the minerals calcium and magnesium, protein, probiotics, prebiotics and carbohydrates, which all support the development of a baby's bones and organs, and its immune, digestive and nervous systems.
There are several goat's milk products available, but there is only one that is 100 percent free from both palm and canola oil.
Founder Elke Pascoe explains why: "We consider every ingredient in our formulas based on what's best for baby and also the environment. This is why we removed palm oil and canola oil. Palm oil may inhibit the absorption of calcium, fats and essential omega-3 fatty acids – three essential elements for a baby's development. And it was for similar reasons that we looked to replace canola oil. We are the first in the world to use flaxseed in infant formula, which we are very proud of."
"We recognise that breastfeeding is best for babies, but for some mums this is not an option, and for those women there is now a product that provides a nourishing alternative that they can trust. We have collaborated with nutrition and paediatric experts to develop the Little Oak range of infant formula and toddler milks based on goat's milk, to complete your baby's nutritional needs while being gentle on delicate digestive systems."
"Goat's milk by nature is closer to human breastmilk than cow's milk or soy, which means less processing and more natural goodness."
Meet Elke Pascoe Founder of the LittleOak
Why did you start the LittleOak company?
As a mum, I started researching what was in infant formula and how it was made. Almost immediately, it became clear to me that what I – along with millions of parents around the world –was unwittingly feeding my baby was no better than a chemical cocktail. While current formulas won't necessarily harm a baby, they certainly are not the most wholesome nutritional alternative to breastfeeding. Not only did I see an opportunity, but more importantly, I felt I had a responsibility to do better infant formula based in Goat's milk.
What was your goal?
We had one very clear goal: to develop the most whole some and natural infant formula, and one that was as close to nature as possible in taste, texture and nutritional value. That is why we fell in love with goat's milk. Goat's milk, by nature, is closer to human breast milk than cow's milk or soy, which means less processing and more natural goodness. It is high in oligosaccharides, similar in protein levels to human breastmilk, and is low in lactose, which makes it perfect for babies and toddlers with sensitive tummies.
We also knew we needed to create a brand that was all-natural but supported by science. Our New Zealand-made product is boosted with scientifically proven levels of prebiotics to strengthen a baby's immune system and packed with naturally source dalgal DHA and ARA for healthy brain development. Only the best ingredients go into our product sand we uncompromisingly reject any chemical processing and unnecessary preservatives. We have built a product that is arguably distinctive from any other because we have listened to real mums and dads and what they want from an infant formula.
Why did you choose the name LittleOak?
Well, before PS4, Fortnite and Xbox, kids used to climb trees. Our vision is to make the world a more natural place, starting with making the most natural infant and toddler milks – so the fit with trees and nature was perfect!
Information presented is for information purposes only and is not intended to replace advice or treatment from qualified healthcare professionals. The information is not intended to treat or diagnose. Always consult your healthcare professional before taking nutritional or herbal supplements. If you are pregnant, breastfeeding, have any allergies or diagnosed conditions, or are taking prescription medications, always consult your healthcare professional before taking nutritional or herbal supplements. We believe that breast milk provides the best possible nutrition for infants. However, when a baby cannot breast feed, a safe alternative may be a scientifically developed infant formula.