recipes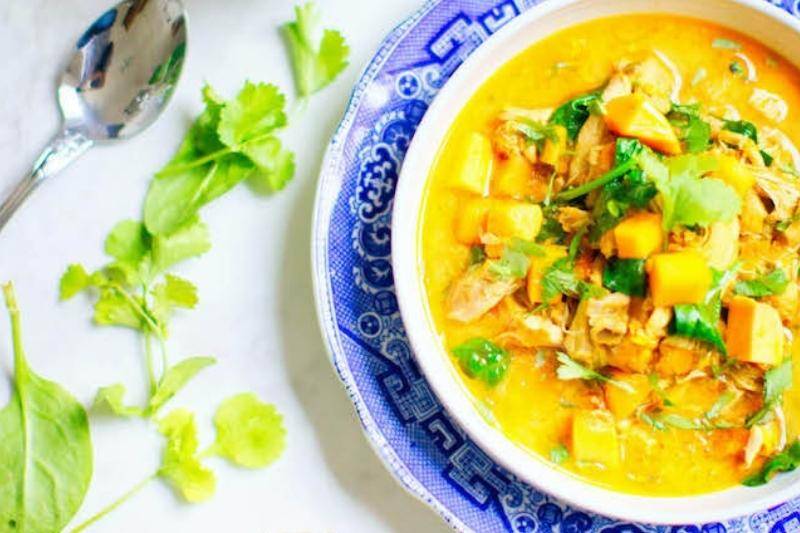 Chicken soup is an excellent dish to help the body keep warm, hydrated, and with all the nutrients it needs. We have put together this simple chicken soup recipe for you to impress the whole family this winter.
| | | | |
| --- | --- | --- | --- |
| PREP TIME | COOK TIME | SERVES | DIFFICULTY |
| | | | |
Chicken stock

1 small raw whole chicken (unskinned)
2 large onions, finely diced
1 carrot, roughly diced
1 stick of celery, roughly diced
1 tsp chopped lemon thyme
1 tsp chopped chilli
1 bay leaf

 

Soup

2 tbsp virgin olive oil
1 ½ cups diced celery
1 ½ cups diced carrots
1 medium onion, diced
5 cloves garlic, minced
1 tbsp finely grated ginger
2 l chicken stock (from recipe above)
2 cups shredded chicken meat (from recipe above)
1 cup broccoli florets
1 cup finely chopped parsley
1/2 cup finely chopped fresh coriander
Natural Road Himalayan Salt, to taste
Ground black pepper, to taste

 
For stock
Place whole chicken in large pot with other ingredients for stock, cover with cold water. Bring pan to simmer and cook for 2 hours, the chicken should be fall off the bone easily when done.
Remove the chicken – remove skin and bones and discard – shred meat and set aside 2 cups for soup.
Strain stock and discard vegetables and onions – there should be around 2 litres of stock for soup.
For soup
In a large pot add olive oil and chopped onion, celery and carrots, garlic and ginger, cook over low heat for a few minutes until vegetables begin to soften.
Add reserved stock, shredded chicken, broccoli, bone broth and turmeric simmer for 20-30 minutes.
Remove pot from heat, stir through herbs, salt and pepper and serve.
.