blog
Dips and spreads are pantry staples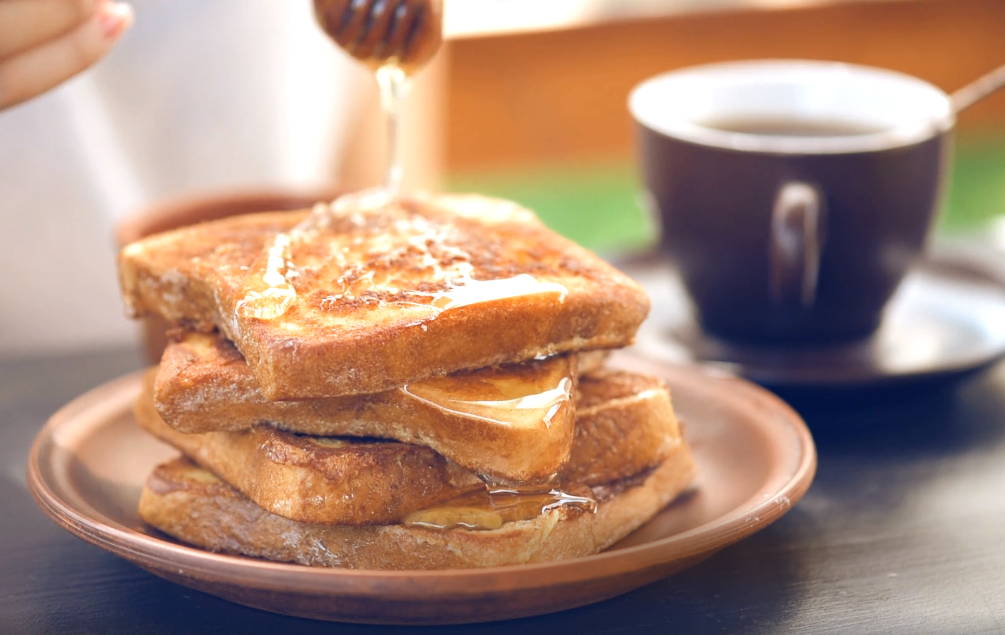 Take a dip! Dips and spreads are pantry staples, but it's easy to get stuck in a rut of buying the same ones. Next time you're in your Go Vita store, pick up one of these healthy and delicious options.

A is for almonds: Loved for centuries for their flavour and versatility (they can be enjoyed raw, roasted, ground into a paste for spreading or flour for baking, almonds are one of the healthiest nuts you can eat. They are a rich source of vitamin E and provide significant amounts of healthy monounsaturated fats, protein and fibre, along with minerals which may be missing in conventionally processed foods, such as zinc, manganese and potassium. Almonds contain more calcium than other nuts, so they should be a staple in any vegetarian or vegan diet. Research suggests that eating a handful of almonds daily will lower LDL ('bad') cholesterol and elevate HDL ('good') cholesterol; almond consumption is also linked to a reduced risk of colorectal cancer, heart disease and insulin sensitivity.
B is for Brazil nuts: Satisfying and flavoursome, the Brazil nut is a great source of protein and heart-healthy polyunsaturated and monounsaturated fats. An important point of difference from other nuts is that Brazil nuts are one of the richest sources of selenium, an important trace mineral which is strongly associated with a lower incidence of cancer of the breast and prostate. Nerve-soothing magnesium is also found in good quantities in Brazil nuts.
C is for chia and cashews: Chia seeds, like flaxseeds, are excellent sources of antioxidants and are one of the few sources of plant-based fatty acids (also known as ALA, or alpha linolenic acid) plus plant sterols, which help lower serum cholesterol, improve cognitive function, and may protect against asthma and rheumatoid arthritis and reduce the risk for anxiety, depression and mood disorders. Chia seeds are full of fibre and rich repositories of minerals missing in most Western diets – folate, copper and magnesium. Cashews offer a variety of health benefits, being linked to weight loss and improved blood sugar control. They are particularly rich in protein, copper, which is needed for optimal brain function, bone health and immunity, and unsaturated fats, which are associated with a lower risk of heart disease. Cashews also provide antioxidant polyphenols, which may help to counter oxidative cell damage.
Go Vita loves: Natural Road Almond and Chia Spread, Natural Road Almond Spread and Natural Road Almond, Brazil and Cashew Spread.


Honey has been used for centuries are both a food and a medicine, and it has many health benefits. Honey contains a wide variety of plant-derived antioxidant polyphenols and phytonutrients which neutralise cell damage caused by free radicals in the body and therefore play a role in slowing the visible effects of ageing and reducing the risk of serious health problems, such as heart disease. Honey also boasts antibacterial, antifungal and antiseptic prowess, and has been shown to kill pathogenic bacteria and fight infection, as well as regenerate skin tissue and heal wounds.



Go Vita loves: Natural Road Eucalyptus Raw Honey and Organic Road Certified Organic Raw Australian Honey (choose from 500g or 1 kg).
Tahini is a savoury blend is made from sesame seeds, which are one of the oldest foods known to man and believed to date back more than 5,000 years. Ancient Egyptian tomb painting even show the seeds being crushed to a paste, which was probably not much different from the versatile, nutrient-packed and creamy tahini we enjoy today.
Sesame seeds deliver a selection of the best anti-inflammatory nutrients on earth – the omega-3 fatty acids. These healthy fats relieve inflammation and counter the effects of free radicals in the body, helping to reduce the risk of inflammation-driven diseases, such as heart disease, cancer and diabetes. Omega-3 fatty acids also have proven beauty benefits, helping to fight acne and psoriasis, improve your complexion and give your skin a healthy glow.
Sesame seeds are a great source of vitamin E, a fat-soluble antioxidant which prevents the formation of free radicals. They also contain a considerable amount of zinc, an antioxidant mineral which is involved in more than 3,000 metabolic reactions throughout the body. Sesame seeds contain a remarkable amount of copper, a cofactor needed by your body to make superoxide dismutase, a powerful antioxidant which neutralises free radicals formed when the skin is exposed to sunlight. Superoxide dismutase also protects cellular mitochondria from free radicals caused by environmental or dietary toxins, helping all body cells to generate essential energy without any interference.
If one good thing came out of COVID-19, it is our heightened awareness of the need for clean hands. Popping a natural hand sanitiser in your child's school bag will keep this healthy habit going.





Go Vita loves: Organic Road Hulled Tahini and Organic Road Unhulled Tahini.
---
Information presented is for information purposes only and is not intended to replace advice or treatment from qualified healthcare professionals. The information is not intended to treat or diagnose. Always consult your healthcare professional before taking nutritional or herbal supplements. If you are pregnant, breastfeeding, have any allergies or diagnosed conditions, or are taking prescription medications, always consult your healthcare professional before taking nutritional or herbal supplements.