blog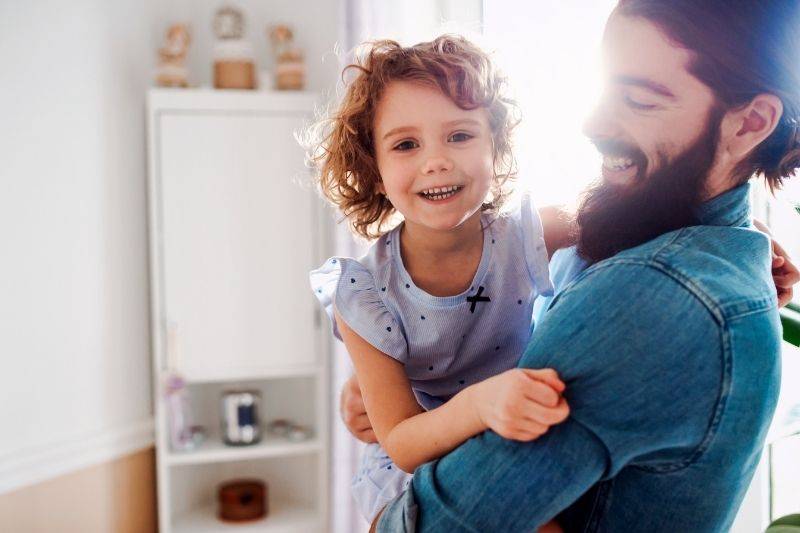 Tossing and turning? Waking up in the middle of the night? Here are 10 effective strategies to help you say good night to sleep problems
The Go Vita team has hand-picked these Father's Day treats – choose the ones that suit your Dad and make up a gift hamper that will knock his socks off.
Loving Earth Almond Crunch Delicious indulgence and real food providing plant-based energy, all in one scrumptious combo of crunchy almonds and smooth cashew mylk chocolate.
Cheeki Drink Bottle or Coffee Cup Avoid plastic and replenish Dad's thirst with these stylish, eco-friendly, BPA-free reusable stainless steel accessories.
Weleda Men's Range From shaving foam and moisturiser to deodorant and aftershave balm, these NATRUE-certified products will keep Dad's skin smooth and hydrated.
Black Chicken Beard Oil An all-natural, certified organic formula containing vitamin E, jojoba and lime oil, this keeps Dad's beard perfectly groomed and also eases skin irritation.
Proper Chips Beer Crisps There's something pretty special about the combination of chips and beer, and it's hard to pass up these tasty, 100% natural, gluten-free, MSG-free and vegan-friendly snacks.
VitaWerx Protein Chocolate This rich, creamy chocolate packs a healthful punch, being packed with protein and nourishing ingredients like coconut and quinoa – it's keto-friendly, too.
White Wolf Nutrition Natural and Lean Protein 100% natural, ultra-smooth and creamy blend of plant proteins, with digestive enzymes and probiotics for overall gut health, might be just what Dad needs to optimise his workouts!
Nutrivital Supplements This Aussie, innovative and ethical company produces a wide range of supplements – their Everyday Multivitamin and Liver Support would be great choices for Dad.
Amazing Oils Magnesium Spray This product really does live up to its name – it is amazingly effective for soothing aches, pains and tense muscles.
DLC Keto Cookies These low-carb, vegan-friendly, gluten- and dairy-free cookies are the perfect fat-burning snack.
PranaOn Super Greens – This nutritious superfood blend of seven potent sprouts, grasses and algae will help cleanse, alkalise and detoxify – not only that it actually tastes good! Perfect to get Dad focused on his health goals!
Good Sauce Australia's first range of low-carb, organic sauces, with no refined sugar or artificial flavourings. Dad would like Hot Habanero or Caramelised Onions – or maybe both?
Kintra Teas An all-Australian range of premium quality teas, created with the health-conscious consumer in mind. We love their Detox and Cleanse and Dandy Chai blends.
2Die4 Activated Nuts A yummy range of organic nuts, which have been long-soaked and dehydrated to increase the bioavailability of nutrients and deliver unbeatable crunch.
Boody socks Comfort meets function when Dad slips on a pair of these organic bamboo, super-soft and durable socks. Choose from active socks, sneaker socks, business socks, and more. Check out Boody's bamboo t-shirts, briefs and boxers too!
Natural Road Spreads Upgrade Dad's toast with a tasty and healthful alternative. At Go Vita, we are big fans of Almond, Chia and Hemp Spread and Almond, Brazil and Chia Spread.
The Salt Box Bath Salts Add their Natural Epsom Salt or Sports Magnesium Bath Soak to a warm bath to stimulate circulation, ease muscle cramps and arthritis or back pain, and soothe aching legs.
Head to your local Go Vita store to get your Father's Day gift, or shop online and receive FREE shipping when you spend over $100!
Information presented is for information purposes only and is not intended to replace advice or treatment from qualified healthcare professionals. The information is not intended to treat or diagnose. Always consult your healthcare professional before taking nutritional or herbal supplements. If you are pregnant, breastfeeding, have any allergies or diagnosed conditions, or are taking prescription medications, always consult your healthcare professional before taking nutritional or herbal supplements.