blog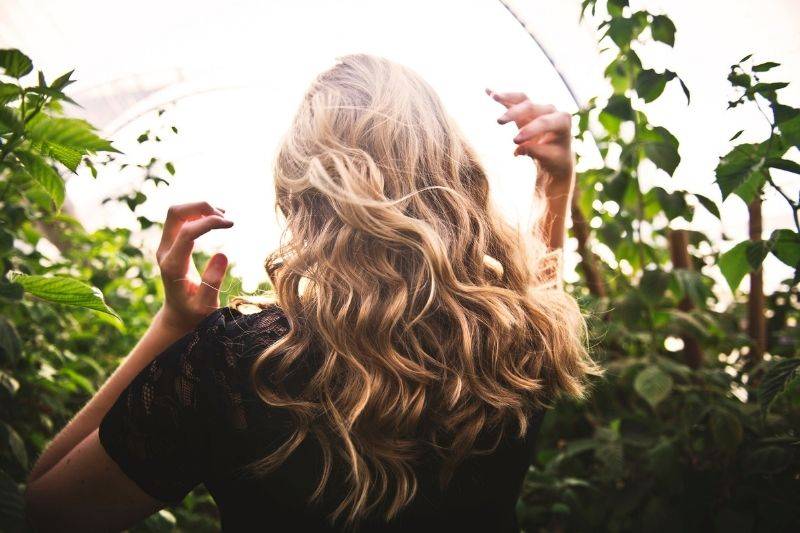 Give toxic hair colour the heave-ho, and go natural instead.


Are you accidentally ruining your hair – and risking your health – with chemical hair dyes?
Conventional hair dyes may contain ingredients that not only damage hair, but cause a range of health problems. However, you don't have to stop colouring your hair because there are great natural alternatives. Here's how to shop for a D-I-Y hair dye that is high quality, more natural and non-toxic.
No animal testing According to People for the Ethical Treatment of Animals (PETA), the use of animals in experiments to test safety and efficacy of chemicals used in personal care products is not only cruel, but often ineffective. There are ethical and responsible cruelty-free options, such as cell culture technology.
Australian-owned When you buy a product owned and operated by Australians, you invest in our economy – you're supporting local businesses and industries, which positively impacts families and communities.
Certified organic ingredients This provides an assurance that the claimed organic ingredients have been grown and produced without risk of chemical contamination, and are fully traceable and sustainable. Make sure that the majority of ingredients have been Certified Organic in Australia.
Vegan This guarantees that the product and its ingredients have never been tested on animals and are therefore 100 per cent cruelty-free.
Ammonia This is used in conventional hair colourants to basically break the hair cuticle so as to deposit the dye. Unsurprisingly, this causes damage to the hair cuticle that ultimately degrades its structural integrity, resulting in dry, brittle hair. And long-term effects of continuous exposure include irritation to the nose, throat, eyes and respiratory system – and, in too-high concentrations, ammonia will burn the skin.
Bleach This strips your hair of sebum, the natural oil that keeps your skin soft as well as providing a protective moisturising film to coat the hair shaft. Bleaching chemicals, most usually sodium persulphates, weaken the cuticle scales, leaving the inner core of hair exposed and prone to moisture loss, which makes your hair dry, thin, brittle and unmanageable.
Gluten Some anecdotal evidence suggests that people with eczema find their skin improves if they avoid topical gluten. Gluten-free hair care products could save you from accidental exposure, depending on how sensitive you are to traces of gluten.
Parabens A rapidly growing body of research suggests that parabens – which are used in many conventional personal care products, not just hair dyes – can disrupt normal hormonal function in the body. In particular, they have been shown to mimic oestrogen and to actually curtail a woman's production of this hormone, affecting fertility.
Resorcinol This has been officially classified as an irritant by the European Union, and it has been removed or at least greatly restricted in cosmetic products in several countries, including Japan and Canada. Resorcinol is often an ingredient that hair dye users are allergic to.
PPD One of the main culprits behind allergic reactions like dermatitis is a chemical called p-phenylenediamine. PPD is commonly used in hair dyes, especially darker shades. It's reported to be most problematic in home dye kits – in fact, between seven and 10 per cent of people colouring their hair at home have a reaction to PPD. Any unpleasant reactions usually subside when the oxidisation process ends, but for the unlucky few, allergic reactions can result in a complete immune response, or possibly even anaphylaxis.
The good news is there are substitutes for PPD which are less likely to cause these reactions. According to Australian hair colour brand Aromaganic, a chemical known as TDS is a milder option for people who react badly to PPD. Aromaganic was created by DNA Organics, a company founded by a team of successful hairdressers. The range is free of ammonia, bleach, gluten, parabens, persulphates, PEGs, phthalates, DEA, resorcinol as well as PPD. And the majority of ingredients are Certified Organic in Australia. Aromaganic is a professional salon quality hair colour and includes 16 popular shades in an easy-to-use, take home kit.
Information presented is for information purposes only and is not intended to replace advice or treatment from qualified healthcare professionals. The information is not intended to treat or diagnose. Always consult your healthcare professional before taking nutritional or herbal supplements. If you are pregnant, breastfeeding, have any allergies or diagnosed conditions, or are taking prescription medications, always consult your healthcare professional before taking nutritional or herbal supplements.