blog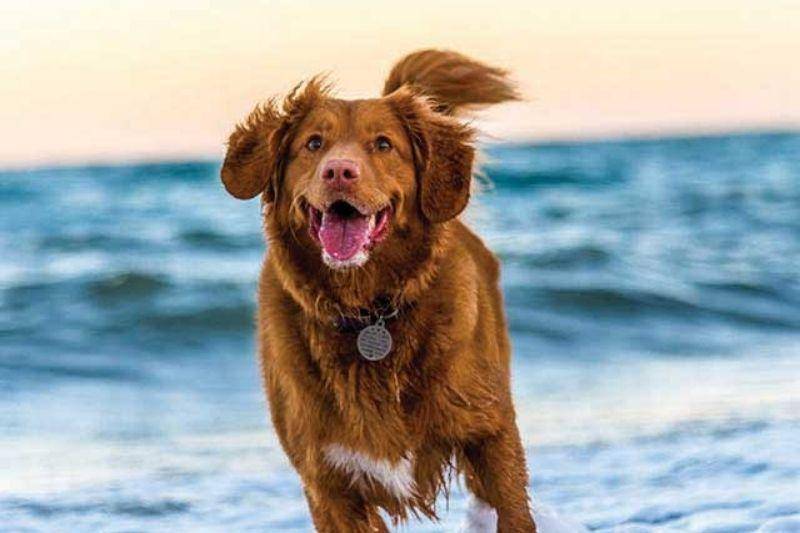 At Go Vita, we love our pets, so we are proud to showcase products that keep them healthy and happy. Meet two brands that are making the world a better place for your furry friends.
Ease Those Aches and Pains
Turmeric (Curcuma longa) is a tropical plant with a root that is a rich yellowy orange on the inside. When it is dried and powdered, this root is widely used to flavour food, notably curries, as well as being prescribed in Ayurvedic and herbal medicine.
Turmeric's active ingredient is curcumin, and studies show that this has powerful anti-inflammatory and antioxidant activity, supporting the herb's long use in the treatment of rheumatism and arthritis. It also supports liver and digestive health, and has been suggested as a natural protective against certain cancers and a potential treatment for Alzheimer's disease.
This centuries-old spice's prowess in easing creaky joints is backed up by science, with studies showing that patients with rheumatoid arthritis (RA) who took a curcumin supplement saw significant improvements in pain and physical function. Other research shows curcumin to be as effective as nonsteroidal anti-inflammatory drugs for knee osteoarthritis (OA) pain – and without the negative side effects.
And the news gets even better for our furry friends, because curcumin's benefits are replicated in animals with joint problems, especially older dogs with arthritis. Our customers have been singing the praises of Curcupet-K9, a scientifically formulated joint care product which has been researched widely among dogs with arthritis and is proven to relieve joint pain, improve flexibility and offer a whole new lease on life. Learn more at www.k9health.com.au
"My name is Ann Taylor and I have a beautiful chocolate Labrador called Ruby who is my assistance dog. Ruby suffered for three years with hip problems which turned into arthritis from a wrong diagnosis. She had a full hip replacement done and then could hardly move or walk far and would lift her hind leg after 10 minutes. I then heard via a friend about Curcupet, I contacted Sam at k9health and I tell you all this was the best move I ever made for my fur baby. Within six days of giving her two Curcupet tablets a day, she was towing me in my wheelchair! She previously had walked beside me when I was moving at a speed three in my wheelchair, now I am doing seven to keep up with her and she is still pulling me in front of the chair! Sam what can I say but you are my hero! This product is just fantastic I would recommend it to the world! Anyone who has an older dog with joint problems, it is worth a try! To Ruby and I, it is a miracle cure. God bless you keep up the good work Sam"
Our four-legged friends have perhaps been the winners with more of us working from home; with opportunity for more attention, cuddles and treats than ever before. Doggylicious proudly use 'human-grade' ingredients, like real peanut butter, organic coconut flour, egg shell powder (a rich source of calcium), and pepita and hemp seeds in their gluten-free, all Aussie-made dog cookies. Not only that each cookie is carefully handmade, baked and packed in strict food safety conditions. These cookies are full of essential natural nutrients, protein, fibre and best of all contain zero nasties.
The range is suitable for all dogs, of all ages. There are five varieties, each with a different health benefit tailored to your dog's needs. Choose from Calming Cookies (with l-theanine for brain and nerve health), Probiotic Cookies (enhanced with gut-friendly probiotic strains), Hip, Joint and Coat Cookies (with collagen, egg shell powder and hemp), Protein Cookies (with sustainable insect protein) and Rainbow Cookies (with 5% of profits going to support the LGBT community).