blog
7-Step Plan to Reset & Rebalance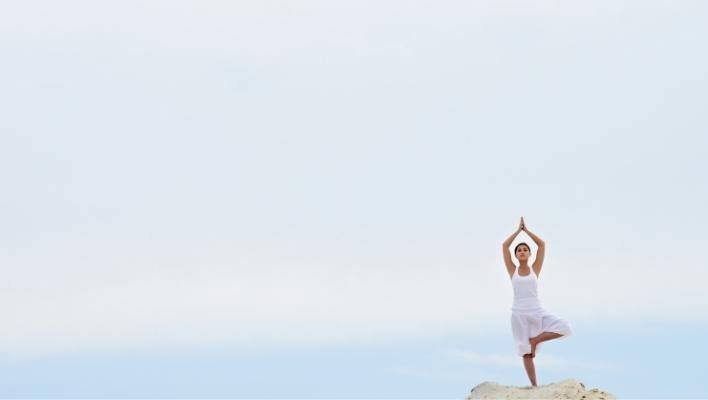 Protein is critical to ensure optimal physical and mental health. Proteins are made up of amino acids, chemical 'building blocks' which support bone, heart, muscle, digestive, hormonal, neural and metabolic function. They are also a source of energy. The most nutritious protein sources include beans, lentils, peas, soy foods, fish, and lean meat. If your diet is inadequate,add a little nutritional insurance with White Wolf Nutrition Vegan All-in One Pea Protein Superfoods Protein Powder, a plant-based, quick-releasing protein made from non-GMO fermented organic pea protein – its super smooth and creamy and has the added benefits of additional organic superfoods, MCT and an array of essential and non-essential amino NOW acids! Available in four amazing flavours!
Or for those who prefer whey protein, try Natural Road Whey Protein Concentrate or Natural Road Whey Protein Isolate, high in protein and low in carbs and fats, both are unflavoured and unsweetened so great to use as a base to smoothies or in bake mixes.
Fatigue accounts for millions of visits to the doctor each year, and it's consistently ranked as one of the top health concerns. A magnesium deficiency can cause fatigue, because it is needed for energy production and muscle relaxation. A simple, effective way to raise your magnesium levels is with topical Amazing Oils Magnesium Daily Spray; it contains 100% pure, organically sourced magnesium oil, from the Salt Lakes of Australia. Simply, Apply 4-5 sprays to your upper body in the morning to energise, then to lower body in the evening for relaxation. 100% natural product with no nasties.
If you're struggling to get moving every day, it's time to activate your energy using metabolically active forms of key B group vitamins. B vitamins need to undergo a conversion process in your body before they can be useful. In some people this process is difficult for a range of reasons including poor liver function. By using an already activated form of B vitamins, like those contained in Herbs of Gold Activated B Complex, you can bypass these conversion steps, helping you to get the most out of your B vitamin complex.
Protection against bacterial infections and viruses is a year-round priority, not just in winter. Key nutrients to include daily are vitamin C to enhance immune cell activity, vitamin D for a healthy immune system and zinc to ward off the number and intensity of infections by increasing T-cells.

4. Don't forget about healthy fats
Sadly, many people avoid dietary fats, not understanding that all fats, especially healthy fats (such as unsaturated fats found in fish, avocado and nuts) are critical components of good health. However, the most important fats are those the body can't make, which must come from your diet. These are essential fatty acids (EFAs) which are essential for improving immunity, mood and brain health as well as decreasing inflammation. A great way to ensure you consume a balanced amount of these EFAs is flaxseed oil. NutriVital Vegan Flax Seed 1000 supplies essential fatty acids (containing omega-3, -6 and -9 fatty acids), which preserve the integrity of cell membranes and support healthy brain function.
Ideally, you should drink 750 ml of water for every 18 kilos of body weight – and if you have just worked out the maths, you are probably not drinking enough! If you don't like the taste of water, add apple, cucumber or lemon slices.
Research from the Australian Bureau of Statistics reveals that a whopping 96 percent of Australians are not eating enough vegetables, particularly leafy greens and legumes. Even more concerning is the fact that less than one percent of children are meeting the recommended daily quantities of vegetables. If you cannot guarantee that you will eat the recommended two serves of fruit and five serves of vegetables every day, take Vital All-IN-ONE, a tasty, nutrient-packed supplement that can easily be added to food or drinks.
Warning: Always read the label. Follow the directions for use. Vitamin supplements should not replace a balanced diet.
There's nothing more refreshing than clearing out toxic emotions. It's also an effective way to boost your health: when you release negative emotions, you will feel less sad and fatigued. You may even notice fewer aches and pains in the spots where we tend to store stress, such as the neck and shoulders. Take time to reflect on emotions or situations that might be toxic to your mind and body, then perform a ritual to
symbolically release those issues, such as writing a letter to someone – and then burning it.
Information presented is for information purposes only and is not intended to replace advice or treatment from qualified healthcare professionals. The information is not intended to treat or diagnose. Always consult your healthcare professional before taking nutritional or herbal supplements. If you are pregnant, breastfeeding, have any allergies or diagnosed conditions, or are taking prescription medications, always consult your healthcare professional before taking nutritional or herbal supplements.
Go Vita Health Food Store
Reset & Rebalance Collection
Dicover our top 7 products highlighted in this blog to help you reset and rebalance your mind and body.
---