The Bland Family Legacy:
Unveiling Sunny Corner's Organic Veggie Dehydration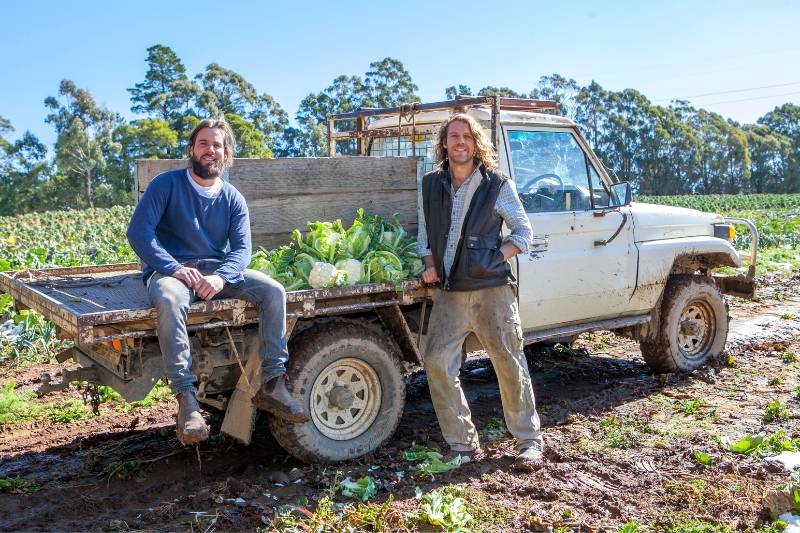 Sunny Corner: A century of organic farming expertise. Their farm-to-powder process ensures the freshest, most nutrient-packed veggies. Elevate your nutrition with the only growers in the world dehydrating organic vegetables at source.

The Bland family's legacy is nothing short of remarkable in the world of organic farming. Since 1924, they've dedicated themselves to the art of cultivating, picking, packing, and shipping organic vegetables with unparalleled care and devotion. Their journey has brought them to the forefront of Australia's organic farming scene, and today, their award-winning broccoli stands tall amidst a diverse array of organic produce.
What truly sets Sunny Corner apart isn't just their heritage; it's their unwavering commitment to quality and sustainability. Nestled in the heart of New South Wales on the Sunny Corner farm, their vegetables are nurtured in rich Australian soil and grounded in the very place they sprout to life. This unique approach ensures that their concentrated vegetable powders are among the highest-quality offerings, capturing freshness and vitality. With a promise of plucking and powdering within a mere 24 hours, minimal processing, and cutting-edge low-temperature dehydration techniques, Sunny Corner's vegetables retain their raw, unadulterated essence, preserving all essential nutrients and antioxidant properties. From seed to spoon, Sunny Corner is your beacon of trust, delivering nothing but the finest, nutrient-packed vegetables.
It's a brighter way to elevate your daily veggie intake, and that's a promise they proudly uphold. With a versatile range including organic Superveg, Beetroot, Broccoli, Kale, Cauliflower, and Brussels Sprouts, Sunny Corner powders open the door to a world of culinary possibilities. Blend them into your morning smoothies for an effortless nutritional boost, incorporate them into your favourite recipes like risottos, pasta, and casseroles, mix them into dressings, sauces, dips, or even cleverly hide them in family meals to outsmart even the fussiest of eaters. Sunny Corner powders are more than just a culinary choice; they're a commitment to a healthier, greener future.
Continue reading to discover the six super veggie blends from Sunny Corner that will make you rethink how you and your family members currently eat veggies.
Information presented is for information purposes only and is not intended to replace advice or treatment from qualified healthcare professionals. The information is not intended to treat or diagnose. Always consult your healthcare professional before taking nutritional or herbal supplements. If you are pregnant, breastfeeding, have any allergies or diagnosed conditions, or are taking prescription medications, always consult your healthcare professional before taking nutritional or herbal supplements.

ORGANIC SUPERVEG: THE ANTIOXIDANT ARMY
Sunny Corner's optimised Superveg powder is designed to help you reach your daily recommended vegetable intake. Rich in essential nutrients, the synergistic balance of Sunny Corner Superveg can help boost the immune system, reduce inflammation, detoxify the body, and promote healthy digestion amongst many other benefits. This is a concentrated form of our best Veggies - we reckon one the freshest in the world! No chemical solvent extraction, fillers, colours or other nasty stuff.

ORGANIC BEETROOT: NATURES PRE-WORKOUT DRINK

Sunny Corner's Pure Beetroot powder is rich in essential nutrients. Beetroots are a great source of fibre, folate (vitamin B9), magnesium, potassium, iron, and vitamin C. Beetroots can provide numerous health benefits, including improved blood flow, lower blood pressure, and enhanced stamina and performance. Sunny Corner Beetroot is grown in mineral-rich, red volcanic basalt soil, irrigated with natural spring water. They are plucked and powdered at source within 24 hours to ensure maximum nutrient retention.

ORGANIC BROCCOLI POWDER: THE WONDER VEGETABLE

Unlock the extraordinary potential of organic broccoli with Sunny Corp's Organic Broccoli Powder. Packed with a wealth of essential nutrients, this vibrant green powder is your ticket to a healthier, more vibrant you. Broccoli is a nutritional powderhouse full of nutrients. It contains fibre, antioxidants, iron, potassium, calcium and magnesium as well as vitamins A, C, E, K and a good array of B-vitamins including folic acid.
Incorporating the benefits of broccoli into your daily routine has never been easier. Simply add a scoop of our Organic Broccoli Powder to your favorite smoothie, soup, sauce, or sprinkle it over your meals. Elevate your recipes with a burst of nutrition!

ORGANIC CAULIFLOWER: GLUTEN FREE FLOUR ALTERNATIVE

Sunny Corner's Organic Cauliflower isn't just a culinary delight; it's a powerhouse of health benefits waiting to be explored. Cauliflower is naturally high in fiber and essential B-vitamins for enhanced vitality. This blend is packed with antioxidants and phytonutrients that may help protect against cancer and it may easily become your new ally in maintaining a balanced, vibrant lifestyle. Choose Sunny Corner's Organic Cauliflower for pure, Australian-grown goodness that supports your health and wellness journey.

ORGANIC KALE POWDER: THE CONCENTRATED CRUCIFEROUS

Sunny Corner's Organic Kale Powder is your ticket to unlocking the extraordinary nutritional benefits of kale, one of the most nutrient-dense foods on the planet. Packed with vitamins, minerals, and antioxidants, it stands as a beacon of health in our product range. Kale boasts the highest concentration of vitamins and minerals per spoonful, making it a true nutritional superstar. This super blend of Kale Powder is a versatile addition to your diet, perfect for smoothies, soups, salads, and more.
 

ORGANIC BRUSSELS SPROUTS: THE SWEETEST GREEN

Sunny Corner's Organic Brussels Sprouts Powder is a nutritional powerhouse, harnessing all the incredible cruciferous benefits. Packed with the highest concentration of glucoraphanin, known for its health benefits, specifically for reducing the risk of carcinogenesis and heart disease, it stands as a true champion in the world of superfoods. Elevate your daily nutrition with ease. This Brussels Sprouts Powder is a versatile ingredient, perfect for enhancing the flavor and nutritional content of your favorite dishes. It's a convenient way to enjoy the wholesome benefits of Brussels sprouts in a concentrated form.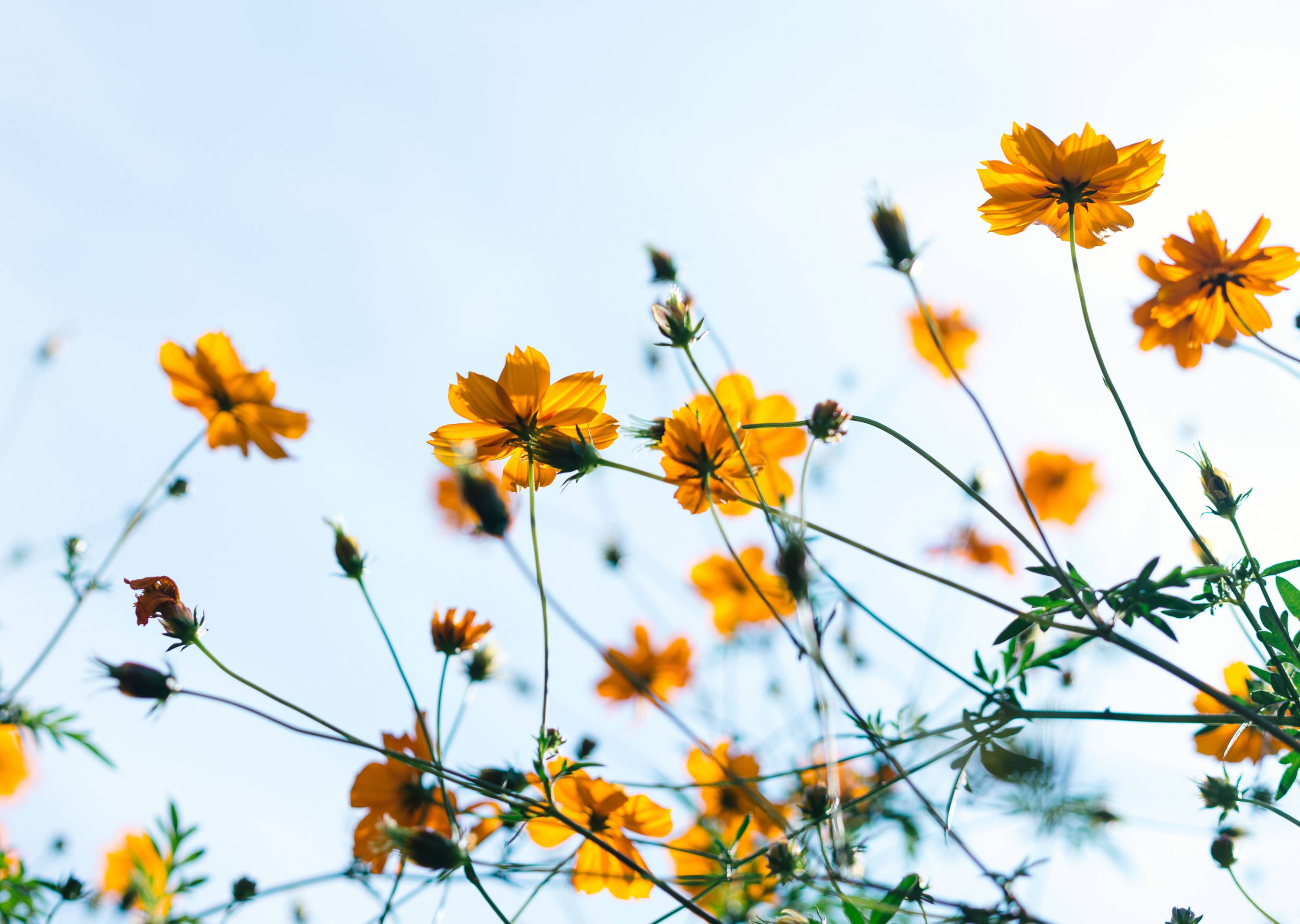 Your local Go Vita store is your go-to destination for nutritious and tasty food and reputable and effective health supplements and herbal medicines.