The Silly Season Survival Guide
Written By

Go Vita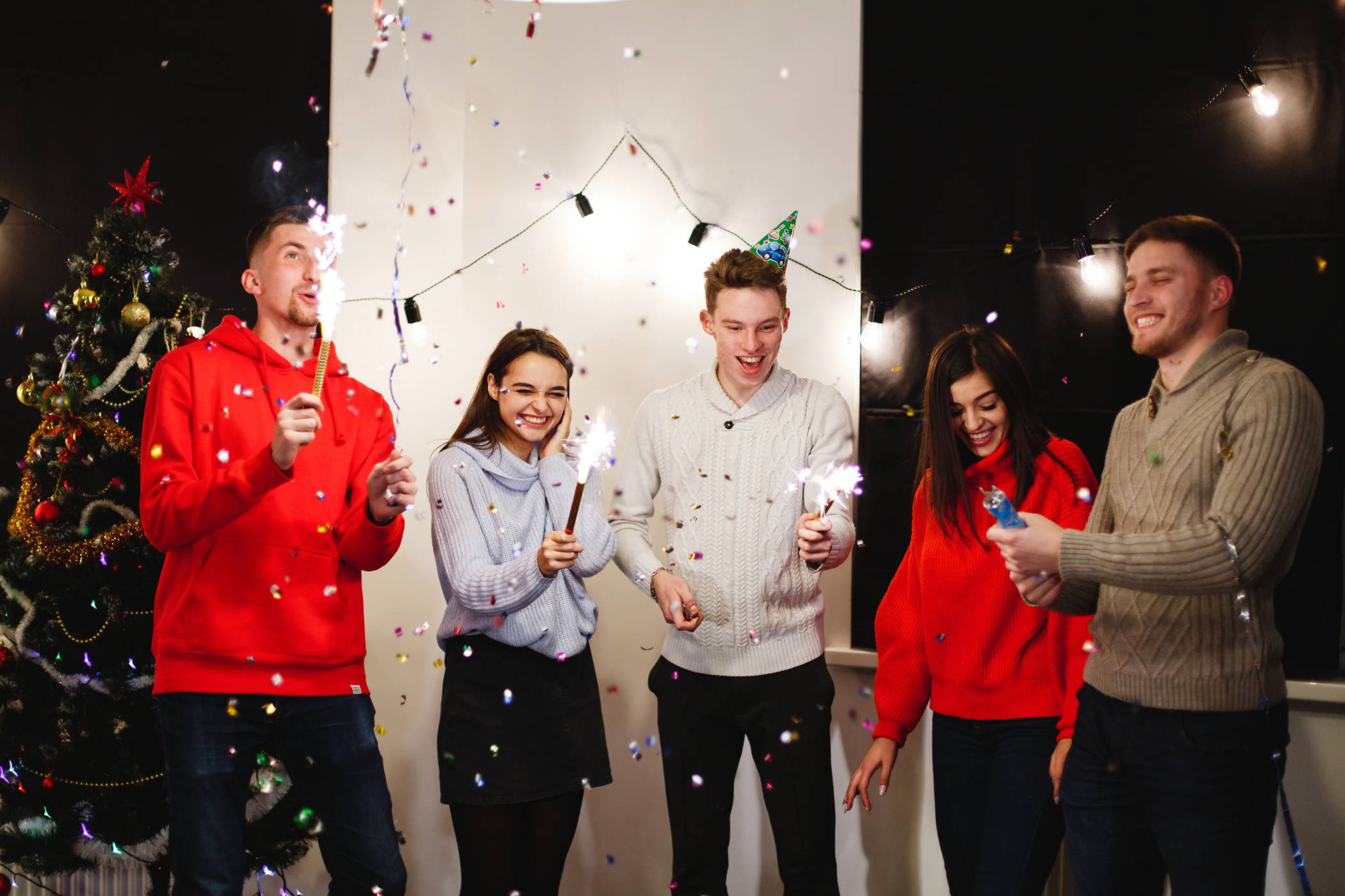 Unlock the secrets to a thriving holiday season with the Go Vita team's expert tips on beating bloat, staying energized, managing stress, and embracing self-care during the festive rush!
Overeating is more likely in the lead-up to Christmas, as we do our best to meet up with family and friends; so is indulging in foods that we may not be used to eating often, such as rich desserts, creamy sauces, heavy puddings and sweets.
One of the easiest ways to avoid bloating, indigestion, wind, heartburn and constipation is to give your gut a little extra love by increasing and maintaining the fiber content in your diet. Green leafy vegetables, fruits, whole grains, nuts and seeds, chia seeds, and LSA mix are all tried-and-true sources of soluble and insoluble fiber.
However, if your diet is disrupted due to social and work events, take out insurance in the form of a gut health management powder supplement. Simply add a spoonful to cereal, juice, a protein shake, or a smoothie or mix into healthy bliss balls, and your digestive health will stay on track.
Go Vita loves... KFibre Pro Prebiotics + Probiotics, an evidence-based, 100 percent natural, non-GMO, low-FODMAP, and gluten-free formula to ease digestive discomfort, and maintain intestinal health and microbiome balance.
2. Have yourself a green little Christmas

Feeling seedy? Late nights and rich foods can tax your digestive system and make you feel sluggish.
Adding a daily dose of antioxidant-rich supergreens, like alfalfa, barley grass, wheatgrass, broccoli, kale, chlorella, and spirulina, to your morning smoothie will give you your five daily servings of vegetables in five minutes flat. It will also detoxify and alkalize your system, support healthy digestion and elimination, counter free radicals in the body, and provide sustained energy.
Go Vita loves... Proganics Organic Greens Plus Probiotics, a blend of seven highly concentrated fiber-rich green superfoods, plus prebiotics and heat-stable live probiotics to promote good gut health and strengthen immune activity.
3. Stay serene (as much as is possible)

There is an old saying that goes: 'Blood may be thicker than water – but it also boils faster.'
Whether that is true or not, it certainly sums up several common side effects of the silly season: stress, depression, and frustration. These feelings may be caused by family arguments, misunderstandings, and long-standing feuds, or grief and loneliness for a partner, friend, or family member who is no longer present, and exacerbated by the feeling that 'everyone else has someone at Christmas time.'
Make plans for the festive season that suit you, which may not necessarily mean spending time with people that upset or use you, or at least limiting that time. Arming your mental and nervous system with natural medicines that soothe the nerves and support mental function is also very wise.
Go Vita loves... Supplements containing saffron extract as to support mood balance, vitamin B6 for stress relief, plus reishi, which is traditionally used in Chinese medicine to relieve fatigue and calm the mind.
4. Give yourself a nourishing present

Rushing around to get last-minute presents and meeting up with and entertaining friends are all part of the silly season, but despite the excitement and fun, it can leave you depleted and exhausted.
In particular, raising a festive glass or two will deplete your blood levels of B-group vitamins and potassium, leaving you with little energy or mental focus.
Treat yourself to a high multivitamin, mineral and herbal tonic – a liquid is easier to swallow than a tablet or capsule for many people.
Go Vita loves... Hivita Multivitamin Minerals & Herbs, a vegan-friendly blend of vitamins A, B-group, C and D3 to support vitality and stamina and encourage a healthy stress response in the body, as well as important minerals, including nerve-soothing magnesium, and herbs to boost immune and nervous system function. They also have a children's version of this product, which is a great idea – keep a bottle handy for littlies who are exhausted towards the end of the school term, and slip it into their juice or gummies.
Information presented is for information purposes only and is not intended to replace advice or treatment from qualified healthcare professionals. The information is not intended to treat or diagnose. Always consult your healthcare professional before taking nutritional or herbal supplements. If you are pregnant, breastfeeding, have any allergies or diagnosed conditions, or are taking prescription medications, always consult your healthcare professional before taking nutritional or herbal supplements.
Your local Go Vita store is your go-to destination for nutritious and tasty food and reputable and effective health supplements and herbal medicines.