blog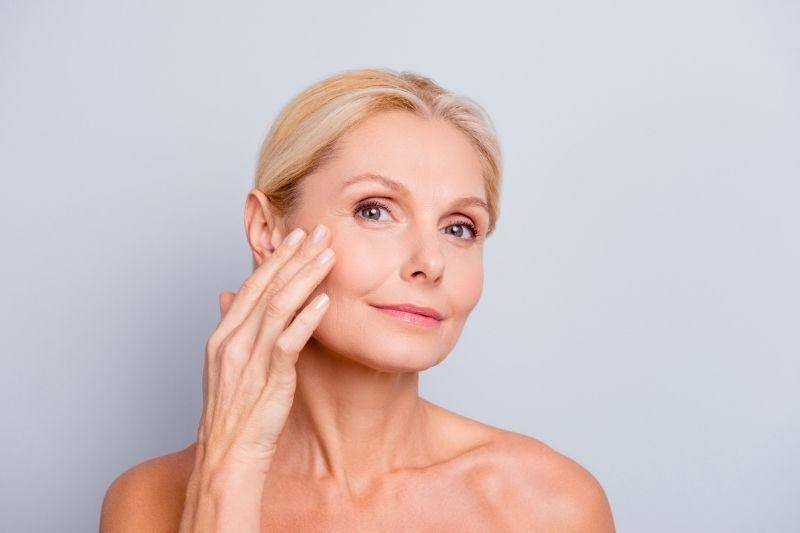 Dry skin not only feels rough, tight and itchy, but also reflects light poorly, so it looks dull.


If left untreated, dry skin can lead to redness, sensitivity or even severe chapping and cracking. Winter increases your odds of having dry skin, because there is less humidity in the air and harsh winds further strip skin of its natural oils. The good news? You can protect and rehydrate your skin by following these easy tips.
Drink at least eight 250ml glasses of water a day to give your skin the moisture it needs from within. Use lukewarm water when washing your face and hands, or in the shower or bath: it's less likely to strip skin of moisture and much-needed sebum (natural oil). Dry yourself gently with a soft towel, and do not rub at skin.
Exfoliate your face and neck once a week to remove dry, dead skin cells and boost production of new, fresh skin cells. Choose a natural formula that contains gentle ingredients like finely ground oats and powdered rice bran that are suitable to use on dry skin, providing moisture as well as sloughing off any dead skin cells.
Avoid harsh detergent-based skincare products and use ones with herbal hydrating agents, such as marshmallow, calendula, chamomile and rosehip, to lubricate and moisturise skin and prevent it becoming dry and flaky.
We love Springfield Certified Organic Rosehip Oil, a rich yet light and non-greasy oil that penetrates skin easily, providing a wealth of essential fatty acids, antioxidants and retinoic acid. These all help to maintain the health of cell membranes and also to regenerate and rejuvenate skin tissue, making it useful for reducing scarring, stretch marks, wrinkles, and pigmentation, and improving skin elasticity. Lightly pat a few drops over skin while it is still damp from the shower or bath, and massage in gently.
Another Go Vita favourite is the Weleda Skin Food range, which is favoured by celebrities like Victoria Beckham and Sharon Stone. In addition to the time-honoured Skin Food Rich Intensive Cream for Face and Body, there is now new Skin Food Light, Skin Food Body Butter and Skin Food Lip Balm. The Skin Food products contain pansy extract to soothe and moisturise, anti-inflammatory calendula extract, chamomile extract to regenerate skin, sunflower seed oil, which is high in skin-softening omega-9 fatty acids, and shea butter, which melts at body temperature and is rapidly absorbed into the skin.
All of these products are a perfect treat for dry skin, helping to lock moisture into the skin and strengthen the skin's lipid barrier, and so keeping it hydrated and plump, as well as providing antioxidant properties to fight free radicals from pollution.
We tend to forget about our poor feet, shoved into socks and boots and not seen for months until spring reappears; our hands don't fare much better, being exposed to wind, cold and biting rain. Try this easy trick to keep your feet and hands in tip-top condition. Before bed, and preferably after a warm bath while skin is still slightly damp, apply a lavish helping of Weleda Skin Food to your hands and feet and then pop on cotton gloves and socks, to protect your sheets. This superbly hydrating treatment is especially helpful for the needs of dry and sensitive skin, delivering nutrients deep within the skin's layers, where they are most needed.
Information presented is for information purposes only and is not intended to replace advice or treatment from qualified healthcare professionals. The information is not intended to treat or diagnose. Always consult your healthcare professional before taking nutritional or herbal supplements. If you are pregnant, breastfeeding, have any allergies or diagnosed conditions, or are taking prescription medications, always consult your healthcare professional before taking nutritional or herbal supplements.