Seven Simple Health Hacks For Winter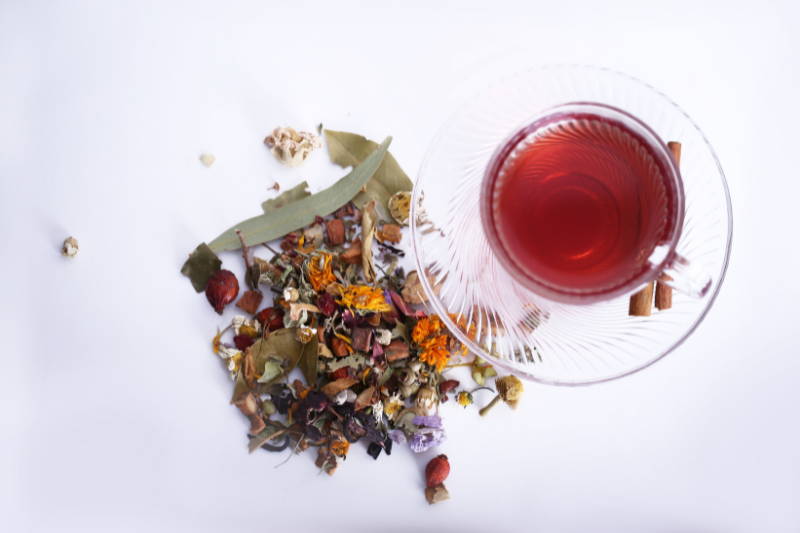 As the sounds of sneezing and coughing fill the air, it's time to support and strengthen your immune system.
The 'always switched on' mantra of our busy modern society means that catching a cold or flu is not just bad for our health; it is also inconvenient, with mountains of work piling up and causing us further stress when we should rest. These simple health hacks can be easily slipped into the busiest schedule, and will help to get you through the cold and flu season unscathed.
1. Rest first
Getting sick is almost always a sign from your body to say, "Take it easy!" If you are run-down and stressed to start with, this will depress your immune system and cause disrupted sleep and digestive problems, which will all conspire to make you more susceptible to any nasty bugs doing the rounds. So, rather than waiting for your body to reach that burnt-out stage where you fall prey to cold and flu viruses, take the initiative and get in first, diarising rest times every week to build up your reserves. And if, despite your best intentions, you do succumb, then getting enough rest will at least help to shorten the duration of the illness and stop it from turning into something worse.
2. Eat a rainbow
When it comes to supporting immune health, the more varied your fruit and veggie intake, the better. Eating a wide range of produce increases your chances of receiving a variety of nutrients, especially the immune-enhancing antioxidant vitamins A and C which fight the free radicals that trigger inflammation and disease in the body.
3 Sip bone broth
Grandma was right: simmering bones with vegetables, garlic and apple cider vinegar for a long period of time means that all the nutrients leach into the liquid, resulting in a rich broth. Make your own or try Best of the Bone ready-made real bone broth concentrate available at Go Vita, and use it to make warming and nourishing soups, stews and casseroles – or simply enjoy it as a hot drink.
4. Pick a herb
Several herbs can help to provide a boost to the immune system when it needs it most. These include astragalus, which helps to fight respiratory infections, and andrographis, which is used to treat colds and flu in both Ayurvedic and traditional Chinese medicine. Olive leaf extract's taste may not be everyone's favourite, but it does a sterling job of strengthening immunity – taking just one spoonful a day will help keep you safe from colds and flu. Echinacea was long used by Native Americans and consequently by early American settlers and doctors, and it continues to grow in popularity in modern times as a safe and powerful immune booster to fight colds, flu and other infections.
5. Add vitamin C
This vitamin is probably better known and more widely used than any other supplement. Not only does it enhance immunity and minimise the duration of a cold's symptoms if you do catch one, it is a powerful antioxidant that helps the body to fight disease and speed wound healing; plus, it assists the absorption of iron, which is critical to immune health. Studies show that low levels of this vitamin are linked to cancer and heart disease; supplementation has also been shown to be protective against cataract formation. If you think your diet is deficient then pop in to Go Vita and check out effervescent vitamin C options which can help with hydration as well as support energy production and immune function.
6. Go for garlic
Traditionally, garlic has been used to treat everything from parasites to haemorrhoids. Today, researchers are focusing on its potent antibacterial and antiviral properties which make it very effective in combating infectious organisms – viruses, bacteria and fungi – as well as boosting the immune system's ability to eliminate them.
7. Think Manuka
Apart from being delicious in a hot cup of ginger and lemon tea, manuka honey contains unique nutritive and immune-enhancing properties not found in ordinary honey. Look for manuka honey with an MGO ranking (this measures the amount of methylglyoxal in the product) – the higher the MGO ranking, the higher the quality of the honey.
Information presented is for information purposes only and is not intended to replace advice or treatment from qualified healthcare professionals. The information is not intended to treat or diagnose. Always consult your healthcare professional before taking nutritional or herbal supplements. If you are pregnant, breastfeeding, have any allergies or diagnosed conditions, or are taking prescription medications, always consult your healthcare professional before taking nutritional or herbal supplements.