blog
Why Clean Skincare Products Matter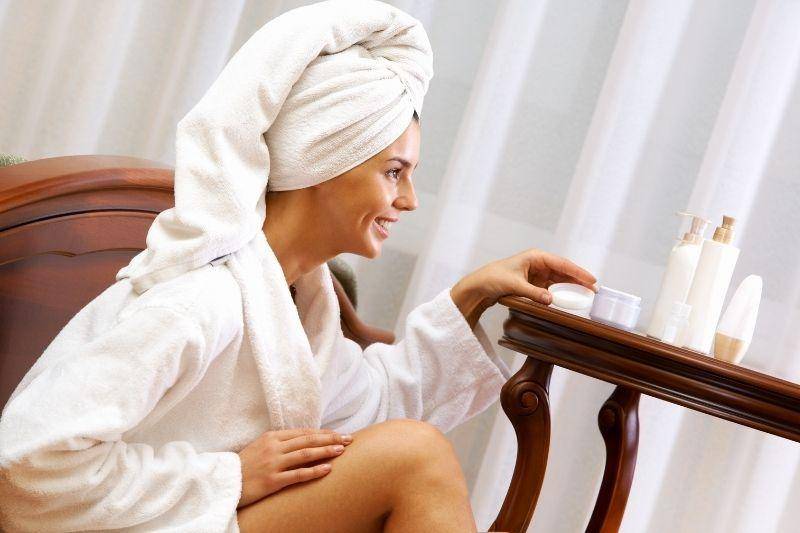 Choosing consciously clean skincare products is important in terms of lowering our toxic load, as well as supporting our immune system – which our skin is a part of.


Every day, our body churns out toxic metabolites as part of cellular processes, and just being a human. It's then up to our detoxification and lymphatic system to change and sweep away these metabolites, expelling them from our body.
There's genetic components as to how effective we're able to metabolise and excrete these toxins, with each of us being unique (hence how some people are more sensitive to chemicals/additives than others).
When we add to our internal toxic load, external toxins – through the products we put on our skin, hair and body, we increase the pressure on our liver, kidneys, lymphatic system, and digestive system.
This added pressure can often see a slowed excretion process, with a build up of toxins driving fatigue, inflammation, autoimmune, allergies, lowered immunity, nerve disorders, hormonal imbalances, and so so much more.
So the less toxins we expose to our skin (which also absorbs 80% of what we put on it) the less work we're adding to our already heavy detoxification schedule.
And it's about small changes, slowly but surely, swapping out products that contain;


Phthalates – act as plasticisers and have been shown to decrease the amount of collagen and elastin in our skin, and also disrupt our hormonal balance.
Parabens – accelerate the signs of ageing, and have been linked to hormone related cancers.
SLS's/sulfates – drive skin irritation and break down our skin's epidermal barrier (important if you have sensitive skin to avoid)
Fragrance/parfum – are derived from petrochemicals, are toxic to our nervous system.
Oxybenzones, Formaldehyde, DEA – alcohol is also very drying to the skin, so if you have acne or dry skin, avoiding alcohol in your products is also recommended.
Saying this, there are a few amazing brands that GoVita Australia stock that are clean and effective:
Dr Bronner
The Jojoba company
Julisa Mermaid
For more info about any product ingredients, check out the Environmental Working Group's awesome search engine that ranks products by ingredient. https://www.ewg.org/skindeep
Information presented is for information purposes only and is not intended to replace advice or treatment from qualified healthcare professionals. The information is not intended to treat or diagnose. Always consult your healthcare professional before taking nutritional or herbal supplements. If you are pregnant, breastfeeding, have any allergies or diagnosed conditions, or are taking prescription medications, always consult your healthcare professional before taking nutritional or herbal supplements.