blog
10 Ways to Stay Healthy During Lockdown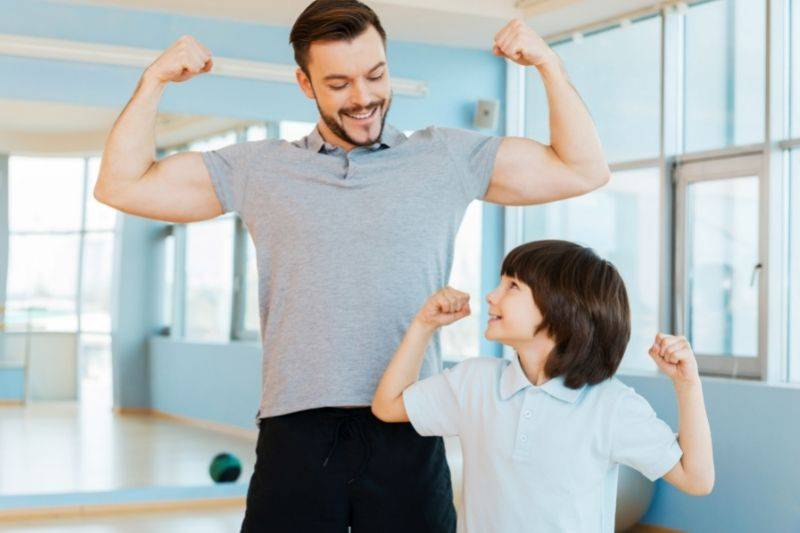 Confinement, isolation and uncertainty take a toll on our wellbeing.
Try Go Vita's top tips to stay healthy in mind, body and spirit.
1. Stick to a routine
Create a to-do list every day, and stick to it. Get up at the same time, shower, dress, eat breakfast and plan your activities for that day. Diarise 'appointments' for yourself to exercise, organise work-related Zoom meetings, as well as leisure time to read or watch material that is uplifting and calming, and cook healthy recipes.

2. Exercise daily
Staying physically active is essential, plus feeling connected to the outside world, seeing the sunshine and ideally spending time in natural surroundings will all boost immunity and support mental health.

3. Food remedies
Your local Go Vita store is a valuable resource to provide you with the best advice from qualified naturopaths on what to eat and drink to prevent disease and improve energy and mood. A varied diet with plenty of antioxidant-rich fruits and vegetables is the overall goal, but the following superfoods are nutritional powerhouses of immune-boosting phytochemicals to add to your shopping list: tomatoes, blueberries, broccoli, citrus fruits, garlic, yoghurt and shiitake mushrooms. Avoid sugary or fatty 'comfort foods'. Stay well hydrated. Ease up on alcohol. Don't drink too much coffee; swap to gentle Organic India Tulsi Tea, instead – we love their Ashwagandah Stress Relieving Tea.

4. Add nutritional insurance
Your local Go Vita store will provide you with personalised advice on supplements to support your health during lockdown. Top of the list is vitamin D, if you are not going outside as much as usual, and NutriVital Immune Support and NutriVital Vitamin C, both support a healthy immune system, essential at this time. Vitamin E prevents the type of oxidative damage in cells that is linked to lowered immune response. The B-group vitamins and magnesium support the nervous system, which is critical during periods of stress and anxiety. Zinc is widely linked known to improve the body's ability to avert viruses.

5. Add herbal helpers
Research supports traditional herbalists' use of valerian (Valeriana officinalis) to treat insomnia, anxiety and stress-related headaches; valerian also combines well with St John's wort (Hypericum perforatum) for sleep disturbance caused by anxiety. California poppy (Eschscholzia california) is a gentle sedative, particularly useful for calming children who are experiencing disruption in their schooling and missing their friends. Other herbal remedies to ease stress and anxiety include passionflower (Passiflora incarnata), skullcap (Scutellaria laterifolia) and hops (Humulus lupulus). Ask the in-store naturopath at your local Go Vita store to recommend a product for your needs.

6. Ease up with essential oils
Aromatic oils extracted from plant leaves, flowers, bark and roots have long been used therapeutically, and modern science attests to their ability to reduce stress and tension as well as raise the spirit.
Try a relaxing aromatherapy bath, by adding 6-12 drops of one or a combination of the following Springfields oils to a tubful of warm water: chamomile, clary sage, lavender, neroli, rose or ylang ylang. Soak for 20-30 minutes.
Breathing in essential oils relieves anxiety and mental fatigue. Fill a basin with boiling water, add 2-3 drops of lavender or neroli oil, use a towel to tent your head over the steam and inhale deeply. If you are working from home as well as home-schooling children, an oil burner creates a calming atmosphere to keep you all relaxed and focused during your day. A chilled aromatherapy compress is a simple way to relieve a tension headache. Fill a bowl with water and ice cubes and add 2 drops of orange and 4 drops of chamomile oil; soak a face washer in the water, wring it out and place it over your forehead.

7. Love your guts
A quality probiotic supplement like NutriVital Gut Support is essential. This contains beneficial bacteria with immune-enhancing substances that balance and protect the mucous membranes that line the intestines against germs that would otherwise cause disease. The Lactobacillus bulgaricus strain of probiotics has also been shown to stimulate the production and efficacy of immune cells.

8. Check in
Loneliness hurts. Whether you live alone or with family or friends, it is very easy to feel lonely during this time. Check in with family or friends at least once a day for a chat or a FaceTime. Post cards or funny clippings to people, so they get something cheerful in their letterbox. Bake some delicious Sweet Life Sugar-free Golden Oats Cookies and drop them on your neighbour's doorstep with a note.

9. Nourish your mind
Mental health problems are becoming more widespread and overwhelming to experience, especially if you live alone. Find relaxing ways to manage stress and anxiety that work for you. There are many online resources where you can learn deep relaxation exercises, breathing techniques, meditation, and participate in yoga, tai chi and even Zumba classes. Taking up a new hobby is an excellent idea, both as a distraction from your concerns and as a way of experiencing a sense of achievement. Examples of potential interests you can explore online include knitting, water-colour painting, and learning a musical instrument (perhaps a ukulele?).
Limit social media exposure, and instead become involved in online activities that are more energising and relaxing. There is a huge selection on online learning opportunities, ranging from just-for-enjoyment lecture series on anything from astronomy to zoology, to introductory university 'taster' tutorials on subjects like healthcare management and psychology, which could potentially enhance or even change your career.
Most importantly, if you are struggling, seek professional help from Beyond Blue or Lifeline as soon as possible.

10. Sleep
Good sleep is your body's secret weapon against disease because it allows the body to conserve energy and restore the resources that the immune system needs to mount its attack against viruses. Check out new from White Wolf Nutrition Sweet Dreams Sleepy Hot Chocolate, especially if you're someone that struggles to get to sleep or find yourself waking in the middle of the night – this is the perfect indulgent Hot Chocolate low in calories but packed with key ingredients to help you drift off into a deep and restful sleep.
Information presented is for information purposes only and is not intended to replace advice or treatment from qualified healthcare professionals. The information is not intended to treat or diagnose. Always consult your healthcare professional before taking nutritional or herbal supplements. If you are pregnant, breastfeeding, have any allergies or diagnosed conditions, or are taking prescription medications, always consult your healthcare professional before taking nutritional or herbal supplements.