recipes
BOOBOOK CHOCOLATE SKILLET COOKIE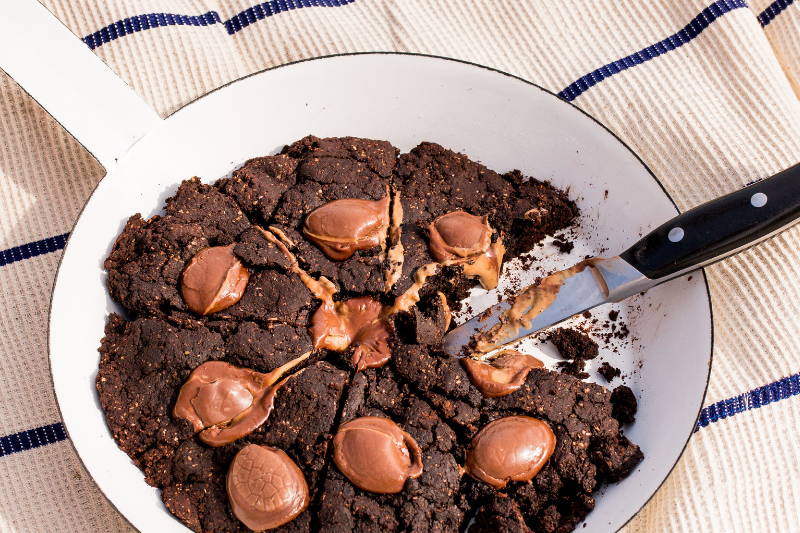 Gian Manik created this Boobook Chocolate Skillet Cookie from a muffin recipe when she forgot to bring in tray. So she put it in a panand call it a skillet cookie! How much better is going to a picnic and saying, "Hey, try some of my Boobook Chocolate Skillet Cookie" as opposed to "Want a muffin?" are we right?
| | | | |
| --- | --- | --- | --- |
| PREP TIME | COOK TIME | SERVES | DIFFICULTY |
| | | | |
Preheat oven to 175°C and grease non-stick skillet with a little coconutoil
Sift together dry ingredients into large bowl
Gently heat remaining coconut oil and add to warmed water andalmond milk
Whisk together wet and dry ingredients until just combined. Put mixturein skillet using aflat spatula
Place in oven for 15-20 minutes or until askewer comes out clean
While cookie is still hot, dot with Boobook eggs and then wait until its slightly cooled and eat!