recipes
How to cook with kombu seaweed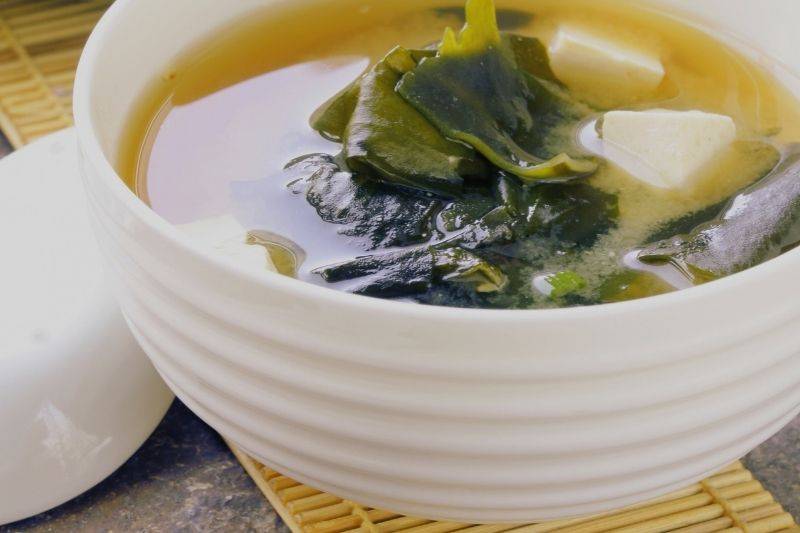 Kombu seaweed provides flavour, nutrients and texture – it's a must - have for sneaking
nutrients into food for fussy eaters.
The name kombu comes from konbu, the Japanese word for kelp seaweed. It is the key ingredient in dashi stock, which forms the basis of many Japanese dishes. There are around 30 different species of kelp around the world. Pacific Harvest Kelp is sustainably wild-harvested from the flavourful species Ecklonia radiata, which grows in the pristine waters of New Zealand. Here are three reasons to start cooking with kombu
Delicious flavour: the fine white powder you will see on dried kombu strips and leaves is an amino acid called glutamine, which naturally rises to the seaweed's surface as it dries. Glutamine is the source of the wonderful savoury umami flavour that kombu provides, and eliminates the need for artificial flavourings.
Multiple health benefits: brown seaweed like kombuisnature's best source of iodine, which is vital for thyroid function, along with iron, calcium, trace minerals and vitamins A and C. Glutamine is required for making protein for muscle tissue, protecting intestinal health, and supporting the immune system and liver detoxification.
Digestive system hero: Kombu also contains glutamic acid, an enzyme which acts as a natural tenderiser and breaks down complex sugars, such as those found in legumes. Add a kombu strip or leaf when you soak beans to ease digestion and avoid flatulence.
Information presented is for information purposes only and is not intended to replace advice or treatment from qualified healthcare professionals. The information is not intended to treat or diagnose. Always consult your healthcare professional before taking nutritional or herbal supplements. If you are pregnant, breastfeeding, have any allergies or diagnosed conditions, or are taking prescription medications, always consult your healthcare professional before taking nutritional or herbal supplements.
| | | | |
| --- | --- | --- | --- |
| PREP TIME | COOK TIME | SERVES | DIFFICULTY |
| | | | |
3 litres of water
1 kombu strip (or two kombu leaves)*
1 small onion, including skin for colour, roughly sliced
1 small carrot, roughly sliced
1 handful of dried shiitake or porcini mushrooms
½ celery stick
1 clove garlic slice of fresh ginger
(optional)
Fresh thyme, parsley and coriander stalks
Place all the ingredients except kombu in a large pot, cover, slowly bring to a simmer and simmer gently for 15 minutes. Turn off heat and add the kombu. (Note: Never boil water you soak kombu in, as this will have a negative impact on flavour and nutrient content.)
Steep kombu for 10 minutes or more, according to taste. If using kombu leaves, these can be chopped along with the mushrooms, when they are all softened, and returned to the stock.
*Kombu strips are tougher than the leaves, and impart a stronger flavour.