blog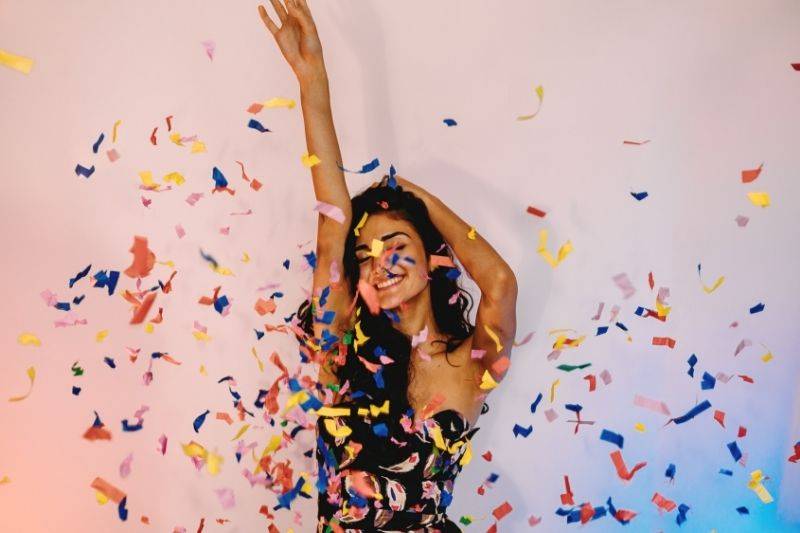 At last, we can move forward – now it's time to kick any bad health habits picked up in
lockdown and reboot your body and mind.
Research shows that, during lockdowns and the prolonged periods of stress and boredom they cause, many of us turned to 'comfort eating' and indulged in fatty or sweet foods, or simply ate too much as a distraction from the negativity. Here's your guide for getting your diet back on track:
Water, water everywhere
Drinking 2 litres of fluid a day greatly reduces your chances of developing kidney stones and bladder cancer. Does it have to be water? No! drinking a mixture of water and other liquids–herbal tea, vegetable soup, fruit juice, even that glass of antioxidant-rich red wine–all count.

Eat more energy foods


Increase your intake of high-fibre fruit and vegetables to stabilise blood sugar, lower cholesterol and improve bowel health. Choose the most nutritious protein sources: beans, lentils, peas, soy foods, nuts, fish, shellfish, eggs and very lean cuts of poultry and red meat, preferably organic.

Fight disease with your fork


Soy foods, including tofu, tempeh and miso, are rich in minerals and trace elements, plus they contain plant oestrogens called isoflavones which have unique health-protective qualities. Enrich your diet with plant-based disease-fighting nutrients–lignans from flax seed, ellagic acid and anthocyanins from berries, cancer-fighting isothiocyanates from broccoli and cabbage, and prostate-protective lycopene from tomatoes.
Time to lose the lockdown love handles! Firstly, be realistic–set a goal of 0.5-1 kg per week for safe and lasting weight loss. Don't be afraid to give yourself a treat every so often; you won't stick to your plan if you feel deprived. Curb cravings for snacks with your mind–research shows the average craving only lasts 10 minutes, so distract yourself with a nice cup of herbal tea or a quick chore. Eat more often, but eat less, as light and frequent meals tend to boost energy, improve your mood and speed your metabolism, because even just digesting food burns kilojoules. Substitute smarter snacks–strawberries instead of chocolate, oven-baked natural corn chips, not fat-fried. Think positively: low self-esteem goes hand-in-hand with overeating. If all those tracksuit pants and PJs make you feel frumpy, bin them and buy clothes that fit. And if you need a little help getting over your weight-loss goal finish line, supplement with Amazonia Slim & Tone, formulated with a sprouted and fermented protein base, nourishing trace minerals, nutrient-dense herbs, spices and alkaline greens, it helps keep your hunger satisfied and reduces cravings.
Sadly, but not surprisingly, anxiety, depression and frustration have all skyrocketed during this period. While it's normal for anyone to have a bad day or week, chronic ongoing anxiety and depression is not just bad for your mental health but your immune system and heart, along with a host of other health problems, such as reduced concentration, poor sleeping habits and the inability to cope with daily tasks. Try these strategies to help you ease back into post-lockdown life.
Practise active relaxation
Sign up for a stress reduction or meditation course to find a way out of the gloom and doom. Yoga and Tai Chi classes are calming and help to open the heart and soothe the mind.
Get herbal help
The herbs rhodiola, ashwagandha are proven to support a healthy stress response and improve energy and calm.
Box up your worries
Journaling is well-documented as a means to get what's bothering you out of your mind and down on paper, or a screen, as well as to reflect on what is good in your life–just 10 minutes a day has proven benefits. Try a guided meditation where you pack up your concerns in a box and shut the lid. When you feel stronger, you can imagine yourself opening the box and dealing with one worry at a time–and then letting it go.
Seek help
A professional counsellor or therapist will provide strategies to help you regain confidence and look forward
Information presented is for information purposes only and is not intended to replace advice or treatment from qualified healthcare professionals. The information is not intended to treat or diagnose. Always consult your healthcare professional before taking nutritional or herbal supplements. If you are pregnant, breastfeeding, have any allergies or diagnosed conditions, or are taking prescription medications, always consult your healthcare professional before taking nutritional or herbal supplements.
Stress, too little sleep, and too much alcohol cause the complexion to look dry, drawn and dull, give you dark under-eye circles, and even trigger skin breakouts and rashes. Re-establish a gentle skin care routine every day, using a natural, organic cleanser, toner and moisturiser–check out the new Naked Klay range.