blog
Tips to look and feel great this summer!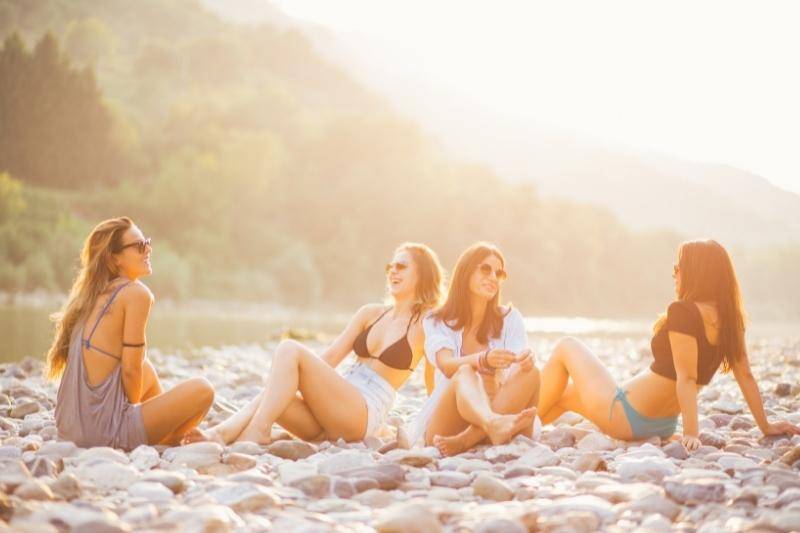 Here are some ideas for feeling positive, upbeat, supported and well-nourished this summer – some may seem obvious, but it's surprising how often we forget the basics!
Now more than ever, building strong immune systems is essential no matter what time of year it is. Nutrients such as vitamins C, D and zinc and of course probiotics are important as part of your daily supplement regime. Hygiene should also be a priority - wash your hands thoroughly and often, and always have a bottle of hand sanitiser handy.
Antioxidants like vitamins C and E prevent the free radical damage to skin cells that leads to premature ageing. If your skin is looking a little dull at this time of year, eat more antioxidant-rich vegetables like kale, spinach, red cabbage, carrots, sweet potatoes and pumpkin. We also recommend adding two teaspoons of Vital All-In-One to your daily green juice or smoothie. It delivers an amazing 78 ingredients, including antioxidants, prebiotics, probiotics, essential fatty acids and highly alkalising pea protein.
Find your local farmers' market
We believe that the fresh fruit and veg you find at the markets is brighter, more flavourful and more nourishing! Plus, if it's organically farmed and pesticide-free, it's better for your insides. Always take your own fabric bags or baskets and even your old egg cartons when you shop. NO plastic is the key.
Water, that is! If you drink 2-3 litres a day, you're doing a great job of flushing out toxins, plus staying hydrated. Don't like the taste of plain water? Add lemon, cucumber slices or mint leaves to make it more interesting with a bonus little vitamin hit as well. Buying a reusable non-plastic tote bottle could stop you consuming over 200 plastic single-use bottles every year. Imagine the benefits to the planet if everyone did this!
Vitamin D from natural sunlight is vital for optimal mental health; plus, we rely on vitamin D to absorb calcium, which we need to keep our bones strong and many bodily functions on track. An early-morning walk or run is an easy way to catch some rays. However, remember that UV radiation is super-strong between 11am and 3pm (even if it's overcast). A good tinted moisturiser or foundation with Sun Protection Factor (SPF) is helpful, but nothing beats actual sunscreen, so wear an SPF 30 or 50 Broad Spectrum sunscreen under your make-up as a primer.
Never underestimate the power of the natural endorphin hit you get from staying fit and being active: it's guaranteed to instantly boost your mood. Always push yourself if you can. If you're doing 20 sets of something, give 40 a go – or 50! Feeling 'the burn' might sting at the time, but it's a short-term pain for a long-term gain. When your body is strong and toned, your mindset is more balanced and you feel empowered.
The change in seasons can make people feel a little frazzled. Switch off all technology – especially social media apps on your phone! – a few hours before bed. This will allow your mind to slow and your eyes to switch off. When you're in bed, think of everything in your life that is good. The impact of practising a little gratitude in your life might surprise you. Gratitude allows us to be present in our own lives, rather than just spectators of other people's lives.
Summer is the time to be social! If you've been hibernating in a little bubble all winter, make plans to see friends and family. Socialising stimulates both your mind and body; it is also a helpful distraction if you are worried about something – people, when you least expect it, can bring you much-needed clarity and perspective.
Information presented is for information purposes only and is not intended to replace advice or treatment from qualified healthcare professionals. The information is not intended to treat or diagnose. Always consult your healthcare professional before taking nutritional or herbal supplements. If you are pregnant, breastfeeding, have any allergies or diagnosed conditions, or are taking prescription medications, always consult your healthcare professional before taking nutritional or herbal supplements.
Blend together:
* 2 heaped tablespoons protein of your choice
* 1 frozen banana
* 2 teaspoons peanut butter
* 1 teaspoon raw cacao
* 1 teaspoon maca powder
* 2 teaspoons Vital All-in-One
* 1 teaspoon flaxseed oil
* 1 cup kefir yoghurt

Top it off with nuts and hemp seeds.