Best Natural Ageing Skin Tips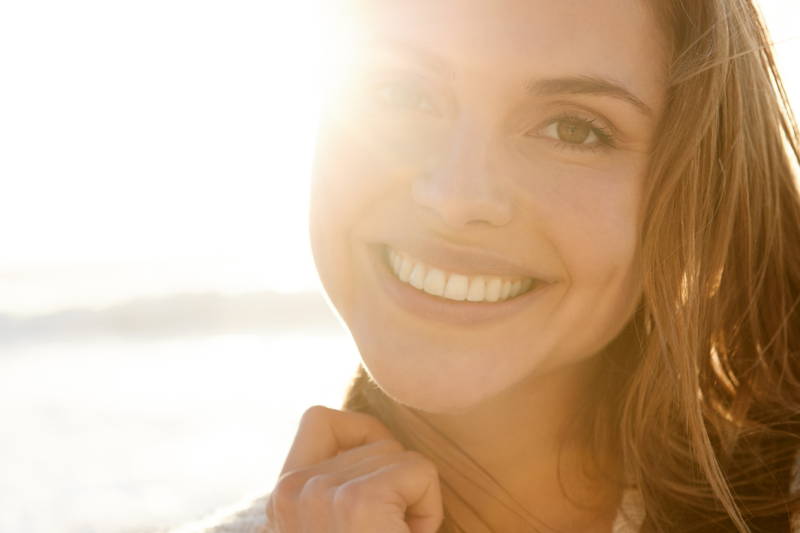 Does your skin look older than it should? Try these tips to put your best face forward.

No cosmetic or surgical procedure can lift your looks as well as a nutritious diet and regular exercise. The antioxidant vitamins are particularly important because they counter the effects of free radicals, the unstable oxygen molecules that speed skin ageing by harming skin cells and tissue. For that radiant glow, ensure you get enough of the following:
Carotenoids: Orange and yellow fruit and vegetables, like sweet potatoes, tomatoes, and apricots.
Vitamin C: Capsicums, strawberries, cruciferous vegetables (broccoli, Brussels sprouts, cauliflower), citrus fruit (kiwifruit, lemons, oranges).
B-group vitamins: Liver, sardines, wholegrains, eggs.
Vitamin E: Leafy green vegetables, wholegrains, wheatgerm, vegetable oils, nuts and seeds.
Essential fatty acids: Cold-water fish (salmon, trout, tuna), avocadoes, evening primrose and flaxseed oils.
Collagen: Amazonia Collagen Glow contains 5000 mg of highly bioavailable marine collagen and 100 percent of your recommended daily intake (RDI) of vitamin C to improve collagen production and support skin function.
Avoid harsh soaps, buffing pads and abrasive facial scrubs, as they all strip skin of valuable protective oils. Wash your face twice daily with a mild pH-balanced
cleansing gel or lotion. Use your hands, not a face flannel, as this can be rough on skin and also hide bacteria. Follow the cleansing with a gentle clarifying toner to soften skin and even out tone. Look for an alcohol-free product which will not dry out skin. Apply a gentle, rich, nutritive moisturiser while your skin is still damp, to lock in moisture. Look for ingredients which will help to keep skin soft, supple, firm and vibrant, such as argan and borage oils and especially pomegranate seed oil, which is a source of skin-supportive vitamins C, B5 and potassium.
Ashwagandha is often taken with many other herbs, some of which include polygala, citrus peel, poria mushroom, holy basil and magnolia.
Polygala is a popular herb used in traditional Chinese medicine (TCM) to reduce symptoms of mild anxiety, restlessness and irritability. In TCM, polygala is traditionally known for calming both the mind and the spirit, also known as shen.
Another herb to look out for to combine with ashwagandha is citrus peel, which is traditionally taken in Chinese medicine to improve digestive weakness, and regulate qi (or life force energy) to relieve abdominal bloating and fullness, nausea and excessive burping.
Wondering what else you can do to reduce stress? Try these easy tips

Too little sleep, too much sun and stress overload can cause dull, dry, wrinkled skin, under-eye dark circles, poor circulation and pallor. It's never too late to change lifestyle habits, no matter what your age.
Information presented is for information purposes only and is not intended to replace advice or treatment from qualified healthcare professionals. The information is not intended to treat or diagnose. Always consult your healthcare professional before taking nutritional or herbal supplements. If you are pregnant, breastfeeding, have any allergies or diagnosed conditions, or are taking prescription medications, always consult your healthcare professional before taking nutritional or herbal supplements.
Weleda Pomegranate Face Care range
of facial oil, serum, day and night cream, and firming eye cream. Independent scientific studies have shown that pomegranate seed oil reduces wrinkle depth, regenerates skin cells and increases skin hydration. Weleda pomegranate seed oil is organically cultivated by one of their long-term Fairtrade partner ships in Turkey