blog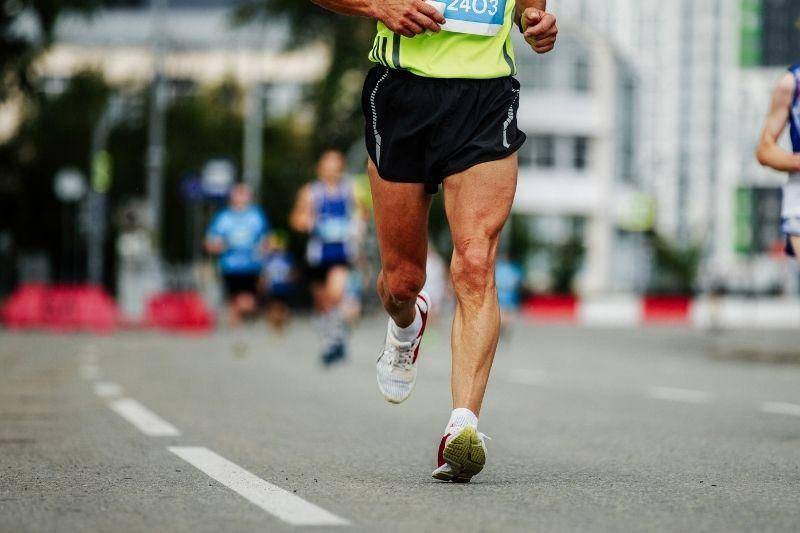 Ultraman World Champion Richard Thompson sets out simple strategies for boosting your fitness.
Richard Thompson is an Ultraman World Champion and – as the fastest man ever over the Ultraman distance, and the world record holder – his fitness levels are definitely next level! That said, his helpful and effective tips for enhancing your fitness and stamina, boosting your metabolism, protecting yourself from injury and supporting your body's natural recovery and muscle-building processes, are all easy to incorporate in even the busiest schedule.
Having won the Ultraman title in Hawaii in 2018, Thompson is now on a mission to beat his personal best and the world record in 2021. Whether you add all of his tips to your fitness regime, or select one or two that best fit your lifestyle. Or just sample a few occasionally, you'll be helping your body to reduce fat, gain muscle and increase energy – and you'll keep it that way for life.
According to a study in the Scandinavian Journal of Medicine & Science in Sports, regular stretching can improve your overall strength – which is good news for anyone who is trying to build muscle mass. Stretching helps each component of a muscle relate smoothly to other nearby muscles, and enhances overall exercise performance. It is especially beneficial for older people who want to retain and build muscle mass.
The electrolyte difference
Thompson relies on Zen Sports Ener-C Sport Electrolyte, a natural, low-sugar supplement that keeps him fully rehydrated for his training and racing activities. Speaking about the three-day Ultraman World Championships in Hawaii (which included a double marathon on the final day), he says: "I relied heavily on electrolytes and did not once cramp, or have any gut or dehydration issues – and it was 35 degrees!"
Also called low-intensity resistance work, this type of weight training is the opposite approach to high-intensity training. Whereas high-intensity training involves using heavier weights, fewer repetitions, and a quick workout pace, the idea behind low-intensity training is to do more lifting with lighter weights. Then, when you can achieve those repetitions easily, you increase the weight enough so your muscles feel challenged again. Consult with a personal trainer to determine your current strength status and goal weights.
Without doubt, the Ultraman World Championship is the pinnacle of ultra-endurance. Thompson says: "Every day, you are pushing yourself above and beyond what you believed was possible. And of course, in these conditions, injuries can occur. I use arnica-based Zen Sports Spray to tackle muscle aches, pain and inflammation. Also, rather than waiting for an injury to occur, I used this spray as part of my daily routine, both before and after training and during events. It really does give me the strength and capacity to handle endurance events."
This important nutrient helps provide muscles with energy, and if you're lacking in CoQ10, you might not perform optimally during exercise. A study published in the Journal of Sports Medicine and Physical Fitness showed that participants who took CoQ10 supplements for eight weeks were better able to sustain higher levels of exertion on an exercise bike.
Magnesium is essential for helping your muscles to contract and relax properly. In addition, the metabolic reactions in the body that produce energy by burning carbohydrates and fat require magnesium. Magnesium helps to regulate levels of blood glucose, prevent heart disease, and a host of other health problems. Magnesium may also be used topically, to ease sore muscles – the traditional way is to soak in an Epsom salts bath, but magnesium sprays and lotions are also available.
Eat protein-rich food, like dairy products and red meat, after a workout to strengthen and repair muscles. Muscle tissue cannot regenerate and grow without amino acids, especially those found in protein.
Information presented is for information purposes only and is not intended to replace advice or treatment from qualified healthcare professionals. The information is not intended to treat or diagnose. Always consult your healthcare professional before taking nutritional or herbal supplements. If you are pregnant, breastfeeding, have any allergies or diagnosed conditions, or are taking prescription medications, always consult your healthcare professional before taking nutritional or herbal supplements.